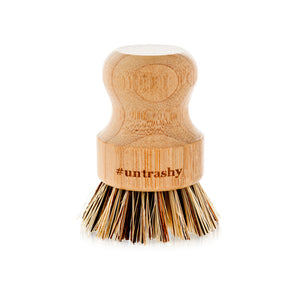 Pot brush
Sale price Price $7.00 Regular price
Tax included.
NEW RELEASE!
100% plastic-free!
Made of natural bamboo and plant-based bristles this pot brush will help you remove those tough stains while keeping your pats safe from scratch marks. 
Vegan friendly
Sisal bristles
Sustainable bamboo handle
80mm high 50mm diameter
compostable at end of life
Can be used for clothing, shoes and tiles.
Note:  Do not soak in water for long periods of time and always dry after use to prolong the life of this brush.
More photos coming soon!