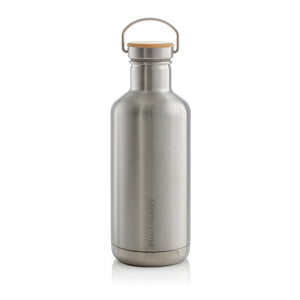 1L drink bottle (32oz)
Sale price Price $29.00 Regular price $36.00
Tax included.
Join the tap revolution and say no to packaged H20!
Our bottles are food-grade stainless steel, vacuum insulated to last 12 hours hot and 24 hours cold and available in a range of sizes.
  The Luxe Range - Double vacuum insulated brushed stainless steel with reinforced base. We've tested these models at markets, the gym while sailing and camping over the last 18 months. They stand the life-test and won't let you down.
1000ml - for when you need that little extra water and don't want to be refilling all the time. Comes with a handle-lid for easy carrying. Bottle and lid are dishwasher safe.