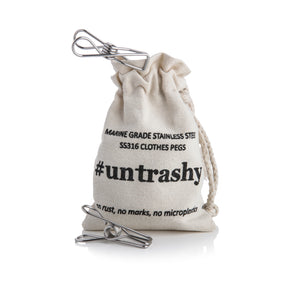 Stainless steel clothes pegs 20 pack
Sale price Price $20.00 Regular price
Tax included.
Made of 316 marine grade stainless steel, these will be the last pegs you ever buy. Made of a single piece of stainless wire they are strong and durable. 
These pegs will never rust. Ever.
No more perished and broken plastic pegs, no more stains on your clothes. 
20 pegs and cotton storage bag per pack.